Cape Cod Storm Protection
Storm protection services for Cape Cod homes and businesses. Protective wind and storm damage solutions.
Cape Cod being a coastal community is prone to severe storms. There are several things you can do to prepare your home and property for an approaching storm or hurricane.
You might consider having your home retrofitted against storm damage or at the very least getting a storm preparedness assessment. Once a storm is approaching there are only a few things you can do with only hours remaining until landfall. Removal of anything that could become an airborne "missile" like yard and patio furniture, outdoor plants, etc. is a very basic step that can prevent damage to your or your neighbor's property.
It is a good idea to have an emergency preparedness plan before any approaching natural disaster like a hurricane or a severe Nor' Easter. Consulting with a contractor about making your property storm/hurricane resistant way in advance of an approaching storm is solid advice. This can include anything from a plan to stow anything that is "loose" to having storm shutters (plywood or other material) fitted to all your windows and doors, especially if you are unable to complete these tasks yourself. Everyone knows that once a storm is approaching it is hard to get these things done because the manpower and the necessary materials are usually hard to come by at this point, especially on Cape Cod.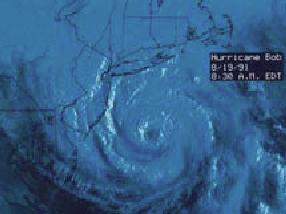 With the current state of homeowner's insurance for Cape Cod residences, storm preparation and storm protection are something that every Cape Cod homeowner should be concerned with. For those able to secure insurance coverage, wind damage deductibles have risen to unrealistic levels. In most cases wind damage deductibles are well into the tens of thousands of dollars. So unless your home suffers catastrophic damage, you are left with having to pay a wind damage deductible that may exceed the cost of needed repairs. With insurance companies able to drop you at any point, do you really want to file a claim and pay a huge deductible for a few broken windows?
There is talk that insurance companies may not offer coverage to homeowners that do not have some sort of wind damage mitigation in place. This is currently happening in Connecticut with any home within a half mile of the coast being required to have a mitigation plan in place to secure insurance coverage.
Years ago, most seasonal properties were "boarded up" for the Winter. This is rarely seen today, except for homes right along the coast. Traditionally this was done with plywood, but technology has changed this. Now there are many alternative options available for securing homes against storm damage. These include products from roll-up shutters to steel, aluminum and polycarbonate storm panels.
Get a free estimate on your Cape Cod home improvement or home maintenance project
Recent Posts
Having an ample supply of safe clean water is a top priority in an emergency situation.
As you know, having an ample supply of safe clean water is a top priority in an emergency. When a hurricane is approaching, water is typically the first thing to sell out at grocery and home improvement stores, so many people waste valuable time trying to find it, often finding the amount is inadequate and the cost is high.
Preparation, as you know, is key.
READ MORE...
---
Garage doors are extremely vulnerable to wind pressure and must be reinforced
Weather forecasters are predicting that the 2009 hurricane season will be a "relatively normal" one for U.S. coastal areas, with a good chance that six to eight hurricanes will form in the Atlantic basin. Although hurricane season starts in June, activity usually peaks in September.
READ MORE...
---
Have a storm protection retrofit assessment done on an existing structure
Fill out the form below to contact our storm protection specialist. Get a quote on retrofitting your home to make it more storm/hurricane resistant. Meet with an expert to assess what needs to be retrofitted, develop of a set of plans for the retrofit and make a storm preparation plan for your property.
READ MORE...
---
For the average homeowner, the high end hurricane rated options are just too expensive to be practical.
I have been researching options for homeowners here on Cape Cod and have researched many samples of the different wind damage protection products available. For the average homeowner, the more expensive hurricane rated options like roll-up storm shutters, impact resistant windows and colonial swing shutters are just too expensive to be practical.
READ MORE...
---